Heat Pump Installation & Repair in Whittier, CA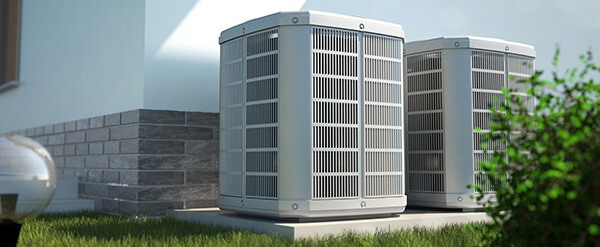 If you're looking for a company that specializes in heat pump installation in Whittier, CA, Spot On Heating, Air & Plumbing is here for you. Our certified HVAC technicians also specialize in heat pump repair and maintenance to ensure your new unit continues to function effectively for years to come. Heat pumps are a great alternative to traditional heating and air conditioning systems as they can provide both heat and cooling from the same unit. Heat pumps are equally as effective as central ACs in cooling. In warmer climates like California, they are also by far the most energy-efficient heating option available.
Heat Pump Repair and Installation Experts
As with all other types of HVAC equipment, heat pumps will eventually begin to break down and suffer more issues as they age. When this happens, it is essential that you choose an experienced, reputable HVAC company to handle any necessary repairs. Many heat pump issues are fairly simple to resolve. Still, it takes years of training and experience to know how to properly diagnose what the issue is and how best to repair it. If you attempt to perform the work on your own or hire someone without the proper skills and certifications, there is a high chance that you'll only end up making things worse.
At Spot On Heating, Air & Plumbing, our highly trained, licensed HVAC technicians have years of experience repairing heat pumps.
If you notice any of the following issues, it is a sign that your heat pump needs to be repaired:
Dramatic increase in heating or cooling costs
Insufficient cooling or heating
Hot and cold spots in different parts of the building
Heat pump won't turn on
Heating or cooling system runs for much longer than usual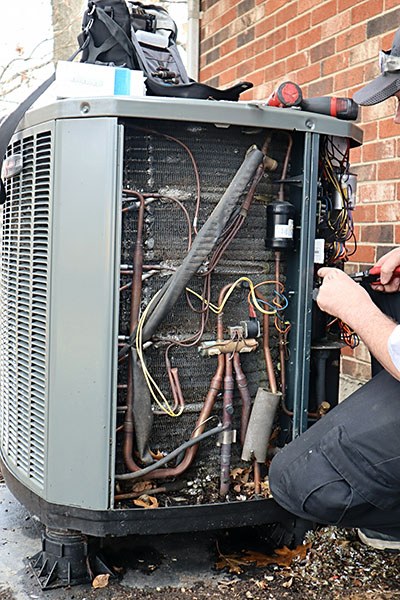 If you're looking to replace your old heat pump or upgrade from a separate heating and cooling system, our technicians are up to the task. We carry an extensive selection of energy-efficient heat pumps and other equipment from the top brands in the HVAC industry. Our technicians can guide you through the various options to ensure you end up with a new unit that effectively meets your needs and fits your budget.
Heat Pump Installation in Whittier
With nearly two decades of experience, Spot On Heating, Air & Plumbing is the company to trust for all of your heat pump installation and repair needs. We pride ourselves on providing outstanding customer service, and our team won't rest until you're satisfied. Our technicians work on heat pumps from any manufacturer, and we offer financing options for new heat pump installations upon approved credit.
If you need repair or heat pump installation in Whittier, give our professional, courteous team at Spot On Heating, Air & Plumbing a call today.
We also offer heat pump services in Brea, Cerritos, Downey, La Habra, and the surrounding areas.