Whittier's Best Mini Split AC
One of the advantages of a mini-split is that it's easy to install. The three components we mentioned above will take up little space. The air handler is compact and can hang nicely on any wall or ceiling, while the compressor can lie as far as 50 feet away from it. The piping for the refrigerant only needs a hole of three inches to pass through into your home.
Now, the up-front cost for a mini-split can be high, but it will repay you not long after installation.
The following are some benefits of owning a mini-split:
Energy-efficient performance for decades
Significant savings on your energy bill
Variable-speed operation
Multi-zone cooling and directional airflow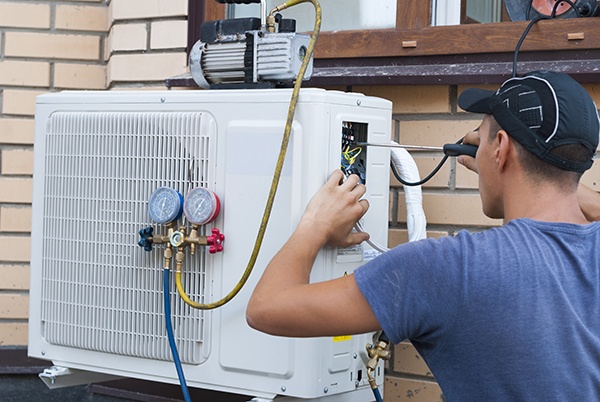 You probably know how ducts, especially when not sealed and insulated, let a lot of their cool air out before it does a home any good. You can eliminate all of this waste with mini-splits because the air handlers blow all that air right into your space. And you can adjust the thermostat for each air handler according to your temperature preference.
The immediate savings you'll experience can be reason enough to purchase the best ductless air conditioner in Whittier. But you'll save in the long run, too, by not requiring so many repairs each year. Mini-splits can last up to 30 years with yearly maintenance.
Best Ductless Air Conditioner in Whittier
If you're wondering if mini-splits would work well in your home, you can always speak with a technician here at Spot On Heating Air & Plumbing. We have over a decade of experience serving the needs of this region, and our team members are all highly trained. We'll aim for your 100% satisfaction in all that we do.
Contact Spot On Heating Air & Plumbing today for the best ductless air conditioner for your money in Whittier!
We also offer ductless air conditioners in Brea, Cerritos, Downey, La Habra, and the surrounding areas.