Heat Pump Installation & Tune-Up in Brea, CA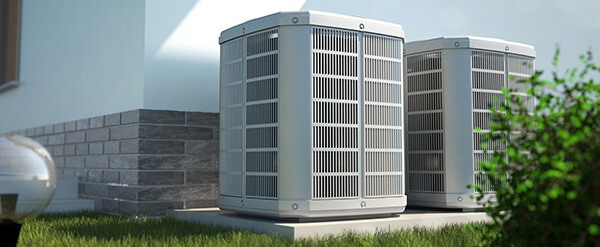 At Spot On Heating, Air & Plumbing, we are pros at your heat pump installation in Brea, CA. Our heat pump tune-up service gives your unit many years of useful life. We put you first and are always ready to answer every question.
In simplest terms, heat pumps push indoor warmth to the outside; in reverse, it pumps outdoor warmth indoors. This device, usually made up of an indoor and an outdoor unit, can take the place of using a furnace and an air conditioner. Because of this importance, proper installation and careful maintenance are to the benefit of the family's comfort.
Heat Pump Installation in Brea
Heat pumps are typically visible as outdoor condenser units in residential areas. These units connect to an air handler inside; most often, the ductwork distributes the air. A thermostat that is either set or programmed controls the heating and cooling system.
HVAC specialists will assess the home's structure for a heat pump installation. Most important is measuring cubic footage to determine the unit's necessary capacity. Other factors to consider are insulation and window types, whether they are single or insulated double panes. The higher the quality of insulation, the less demand on the heat pump.
Our specialists will customize the installation to your personal needs and your home's structure. There are many variations on the essential elements of a heat pump installation. You may keep parts of the old system, like duct work, in place. The air handler may only need repairs.
Once installed, your new system will need periodic maintenance with a heat pump tune-up. A well-tuned heat pump means energy efficiency and a long service life. The tasks of a tune-up include changing air filters, visual inspections of electrical and moving parts, lubrication, and mechanical adjustments.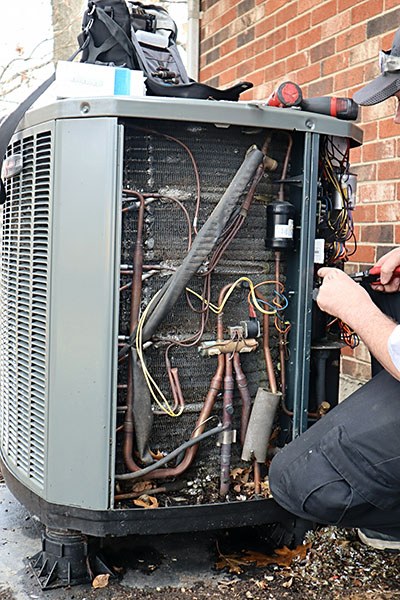 There are a few indications that your heat pump needs a tune-up, repairs, or replacement:
A few seasons without a tune-up
Strange smells
Higher electric bill charges
Heating or cooling taking longer
Strange sounds
Heat Pump Tune-Up Experts
At Spot On Heating, Air & Plumbing, our team brings your house comfort. From heat pump tune-ups to installations, we know every customer depends on us.
You are investing in your home. If it is time to replace the old system, we install the most up-to-date heat pumps available at the lowest cost possible. Our tune-up program gives your system energy efficiency, cost savings, and a long service life.
Heat pump installation in Brea is a job for Spot On Heating, Air & Plumbing – call us anytime. We're also available for heat pump services in Cerritos, Downey, La Habra, Whittier, and the surrounding areas.