Heat Pump Systems in Downey, CA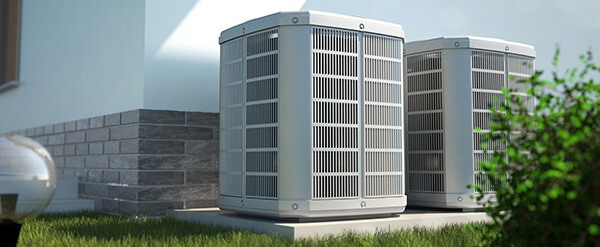 Our technicians at Spot On Heating, Air & Plumbing are experts on heat pump systems in Downey, CA. We're here to help you make your home more comfortable and energy efficient with a new or replacement heat pump. These systems are a popular alternative to traditional furnaces and air conditioners because they're easier to maintain, longer lasting, and utilize less energy. They're especially effective in milder climates like California's because they draw heat from the surrounding air or ground. If you're interested in upgrading your home with a new heat pump system, look no further than Spot On Heating, Air & Plumbing. We're the area's leading provider of dependable heat pump installation service.
Quality Heat Pump System in Downey
Heat pumps are growing in popularity throughout California thanks to the many benefits they offer over traditional heating and cooling systems. One of the most exciting features is that heat pump systems operate as an all-in-one furnace and AC. In other words, you don't need two separate units. This feature is important to keep in mind when budgeting for your heat pump installation. Some homeowners shy away from the high installation cost, but it's often cheaper than paying for the maintenance, repairs, and replacements of separate heating and cooling units.
Here are some of the many advantages offered by heat pumps:
Energy efficient
Offer both heating and cooling
Easy maintenance
Lower utility bills
Longer lifespan than traditional units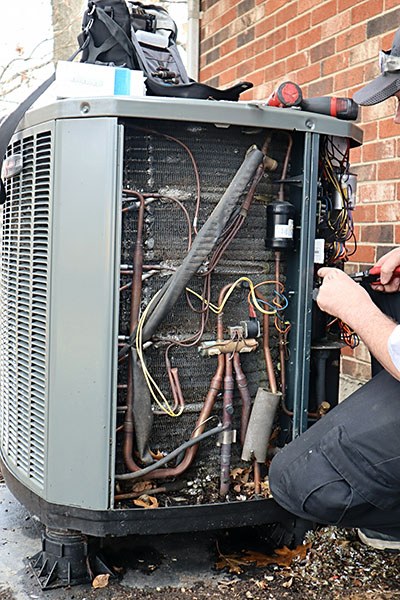 If you're interested in adding a heat pump to your home, a knowledgeable technician from Spot On Heating, Air & Plumbing will help you choose a unit that's right for your budget. No matter the price, you can trust that you'll be receiving a high-quality product. All of our heat pumps are sourced from dependable brands that we've personally vetted. Let us know what questions you have about heat pumps – we would be happy to answer them!
Downey's Heat Pump Installation Company
Spot On Heating, Air & Plumbing is proud to offer professional installation services for heat pumps in Downey. With over 13 years in the industry, you can trust that we know our stuff. Our technicians are trained, highly skilled, and professional. You can expect them to arrive promptly at the time of your appointment and be respectful of your property. To demonstrate our commitment to a high standard of service, we provide a 100% Satisfaction Guarantee. We also offer free, no-gimmick price quotes for heat pump system service.
Call Spot On Heating, Air & Plumbing to learn more about getting a heat pump system in Downey today! We also offer heat pump services in Brea, Cerritos, La Habra, Whittier, and the surrounding communities.