Heat Pump Installation & Repair in La Habra, CA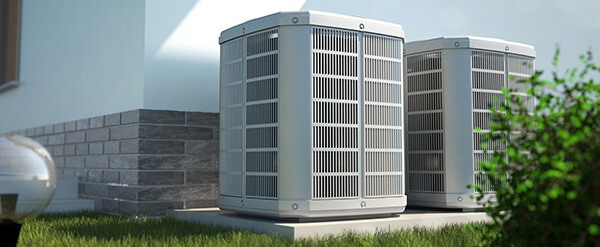 Spot On Heating, Air & Plumbing is ready to take care of your heat pump installation in La Habra, CA. Heat pumps are a great way to heat and cool your home while conserving energy. Rather than generating heat, these eco-friendly appliances transfer heat between locations. Taking care of your heat pump will ensure your home is comfortable for years to come. Trust us for all your heat pump repair needs.
La Habra Heat Pump Installation
A heat pump is a cutting-edge HVAC system that has recently gained popularity in the United States. These systems include an outdoor unit and at least one indoor unit. During the winter, a heat pump pulls heat from outside the home and moves it inside. This process reverses during the hot summer months. The same outdoor unit can have multiple indoor units, allowing you to create a personalized zoning system that fits your preferences.
A new heat pump installation gives you the benefit of a two-speed compressor. Rather than using excessive energy every time the system turns on and off, a two-speed heat pump can adjust its heating or cooling output per your temperature settings. Your heat pump will increase its output to cool or heat your home, and then lower its energy usage to maintain that comfort level for longer.
Consider scheduling a heat pump installation today to experience exceptional benefits:
Maximizes home's energy efficiency
Boosts temperature control
Lessens repair and maintenance needs
Is safer than combustion-based HVAC systems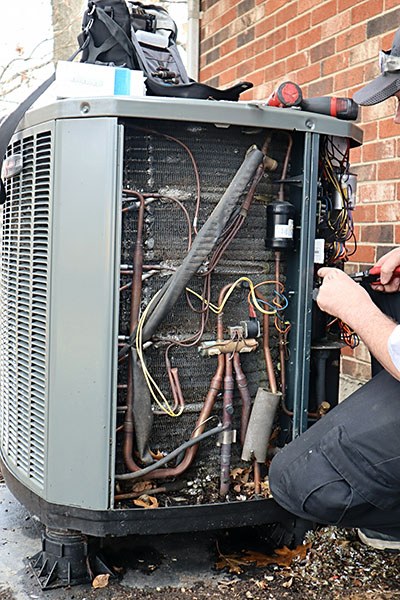 Carefully monitor your heat pump during the year for any signs of damage. Whenever you notice your system is short cycling or making strange noises, call a professional technician for heat pump repair services. An expert will have no problem finding and replacing the damaged or worn-out part. Protecting your home's HVAC system ensures it's efficient and cost effective for as long as possible. Contact your local heating and cooling company to learn more about heat pump repair services and installations.
Trustworthy Heat Pump Repair Team
Spot On Heating, Air & Plumbing is the best provider of quality HVAC services in La Habra. We're a reliable, highly skilled indoor comfort company that's focused on your satisfaction. Our licensed and certified technicians are friendly and have no problem answering your questions and walking you through the process. For more than a decade, we've been providing superior repairs and installations that keep you and your family comfortable. Our team even offers a range of discounts and specials to better suit your budget.
Boost your home's eco-friendliness with a new heat pump installation in La Habra, and call Spot On Heating, Air & Plumbing today to schedule your premier heat pump appointment. We also offer heat pump services in Brea, Cerritos, Downey, Whittier, and the surrounding communities.