Air Balancing in La Habra, CA

Spot On Heating Air & Plumbing provides complete residential air balancing in La Habra, CA. When your home's comfort equipment doesn't deliver even temperatures or airflow, it may need balancing. HVAC balancing optimizes the unit to operate in an equalized manner, so you get the greatest comfort possible. This service supports consistent air output and even temperatures throughout your floor plan. If you want to reduce costs and improve your indoor experience, request balancing services for your home's HVAC equipment.
Don't put up with an uncomfortable indoor air experience for your family. Balancing helps solve problems in a home where the HVAC never seems to meet basic standards. Hot and cold spots indicate something needs adjustment inside the system. Undersized air ducts, damaged ductwork, and sharp turns in the ducting reduce the amount of air flowing into rooms. Our team inspects and tests your system for inadequacies and inconsistencies in its ability to heat and cool your rooms.
Air Balancing in La Habra
If you're putting up with deficient results from your heating and cooling system, an air-balancing inspection may help. Many homeowners accept poor airflow because they think nothing can correct the problem. Our team of experts works to identify blockages and hidden issues in your ventilation system. Extended lengths of ductwork and loose joints in the channels slow airflow down. You could be paying energy costs on air that never even reaches the registers in your home. We help customers like you solve long-standing ventilation and temperature control problems.
Balancing your HVAC equipment can solve many existing issues and provide other benefits, too.
Extends the life of your equipment
Identifies airflow blockages and other ongoing issues
Increases energy efficiency
Improves indoor comfort levels
Provides overall savings on energy costs
Low or weak airflow can improve when you gather the right information and make simple changes. Our technicians perform tests to identify airflow and the overall performance of your system. With this data, we'll build a reliable solution for a more balanced indoor air experience.
Professional HVAC Balancing Services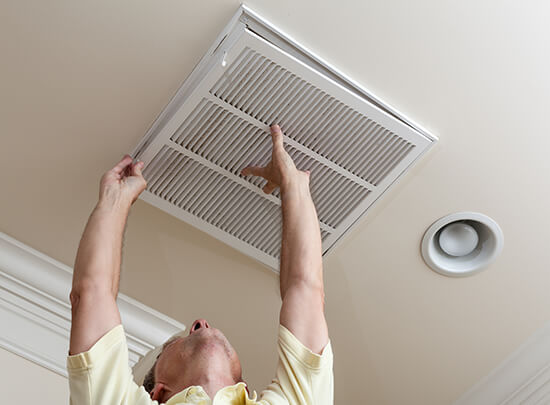 We offer complete indoor air services for today's home comfort needs. Spot On Heating Air & Plumbing passed HomeAdvisor's screening and approval process and receives top ratings from our member customers. We maintain top ratings on Facebook, Google, and Yelp. Check out our service specials to pay less on specific heating and cooling visits. We offer free second opinions for HVAC services. Ask us about our discount for military, first responders, and healthcare workers.
Call Spot On Heating Air & Plumbing today to learn about enhancing your home with air balancing in La Habra.
We also offer air balancing in Brea, Downey, Cerritos, Whittier, and the surrounding areas.