Air Balancing in Brea, CA

At Spot On, we use our high level of experience with air balancing in Brea, CA to offer exceptional services to customers throughout the area. When it comes to air balancing companies, you'll want to find one with skilled technicians who'll work in a highly meticulous manner. While testing the balance of the air in your home, our experts will look at the air flow in and out of each of the rooms in your home. They'll be able to identify areas that are receiving too much or too little air. Proper balancing can reduce the load on your heater or air conditioner and save you a lot of money on your energy bills in the long run. Having our experts perform the balancing can give you the peace of mind that they've done everything correctly.
Comprehensive Air Balancing Services
Air flow through a home can become unbalanced for a variety of issues. You can trust our technicians to identify any issues with your heating and cooling system so that you can get them addressed. They'll answer any of your questions so that you can make educated decisions on how to proceed with any situation that you're dealing with.
Air balancing can provide an array of benefits.
Reduced home carbon footprint
Lower home energy use
Better home comfort
Improved indoor air quality
You can rely on our professional technicians to get your heating and cooling systems operating as efficiently as possible. They'll keep your home protected throughout the entire process and remove all waste from your property when finished.
Brea Air Balancing Companies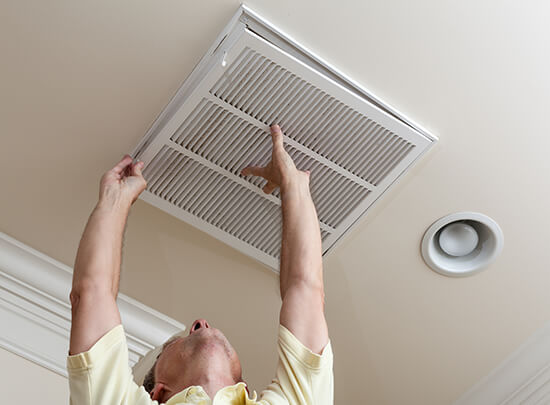 Regardless of the size of your home in Brea, the team from Spot On will get the air flow throughout it balanced properly. Our locally owned and operated company has been serving the area for more than 13 years. We understand the importance of never cutting corners, and we want our customers to have a great experience when using our services. Our technicians have the experience needed to complete any job efficiently and effectively. You can trust us to respect your time. Our shop, conveniently located off of East Washington Boulevard in Whittier, is fully stocked with everything our technicians need to get every job done right the first time.
We're flexible with our appointment availability and ready to work around any of your scheduling needs. You can trust us to arrive at our appointments punctually and with all of the tools and materials needed. We maintain open and honest lines of communication.
To learn more about air balancing for your Brea home, give the team from Spot On a call today.
We also offer air balancing in La Habra, Downey, Cerritos, Whittier, and the surrounding areas.