Air Balancing in Downey, CA

At Spot On Heating, Air & Plumbing, we're equipped to help with air balancing in Downey, CA so that people living in the area can stay safe and comfortable in their homes. Having an HVAC system that delivers the right amount of air to each room in your residence can reduce the load on the equipment. It can also ensure that each space in your house stays at the right temperature. Expert air balancing HVAC services can be a great investment in your property. Our technicians will measure the airflow through various regions of your home and determine if there are any areas that are not receiving enough air. By performing an array of adjustments, we can even out the airflow in a space.
Air Balancing HVAC Services
The highly trained professionals on our team will understand the type of airflow that your space should have. After they perform detailed testing, they'll make changes that will optimize the energy efficiency and air movement through your home. You can trust them to give each step of the process their full attention, ensuring that they take care of all the details.
There are many benefits to balancing an HVAC system.
Reduced home energy use
Increased home comfort
Extended HVAC system lifespan
Improved indoor air quality
Having a professional take a look at the airflow in your home can make it easier to identify issues with your HVAC equipment before they turn into anything serious. An expert can find leaks and other problems that could affect the efficiency of your system.
Downey's Air Balancing Experts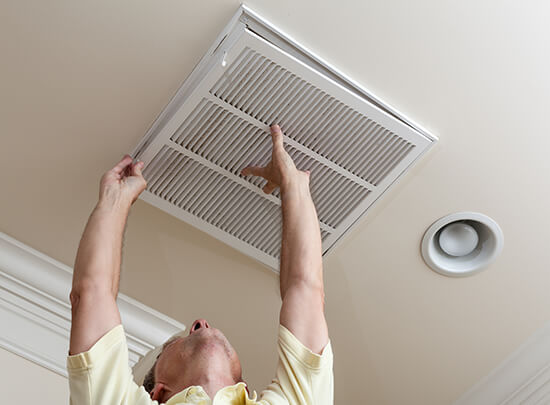 At Spot On, we always work with the best interests of our Downey customers in mind. We're a locally owned and operated company, and customer health and safety are our top priorities. Our technicians refuse to cut corners with any aspect of their work and will get every job done right the first time. We offer flexible appointment availability throughout the week, and we'll be punctual to our appointments. Our goal is to keep our services accessible, and we're ready to work around any of your scheduling needs. We'll complete our work efficiently and effectively and make sure that we respect your time.
Based out of a shop on East Washington Boulevard in Whittier, our technicians are ready to assist with any type of project promptly and professionally. We keep lines of communication open and are ready to answer any customer questions thoroughly and honestly. You can rely on us to offer great customer service.
Find out more about how air balancing could benefit your Downey home by calling our team from Spot On Heating, Air & Plumbing today.
We also offer air balancing in Brea, Cerritos, La Habra, Whittier, and the surrounding areas.