Air Balancing in Cerritos, CA

At Spot On, we're highly experienced with air balancing in Cerritos, CA and ready to work in any type of building in the area. Having HVAC balancing performed can ensure that your heating and cooling systems are working as efficiently as possible. Balancing an HVAC system will ensure that each room is getting the right amount of air to keep it at an even and comfortable temperature. Our experts can perform a thorough assessment of your entire system and find any issues or inefficiencies. They can offer sound advice on how to resolve any problems, and they'll take the time to answer any of your questions. A properly air balanced home will be safe and comfortable.
Benefits of HVAC Balancing
Balancing the HVAC system in a residence is an easy way to identify and correct issues. Getting minor issues fixed can increase the energy efficiency of your home and optimize the functionality of your heater and air conditioner. Reducing the load on your heating and cooling system could extend the lifetime of your equipment and save you a lot of money in the long run.
There are many reasons for HVAC balancing.
Lower monthly energy bills
Greater home comfort
Improved indoor air quality
Reduced home carbon footprint
Our technicians will work in a meticulous manner to ensure that they don't miss any details. They'll look at the airflow throughout various rooms of your space and let you know if any room is getting too much or too little air. They can resolve any discrepancies.
Cerritos's Air Balancing Experts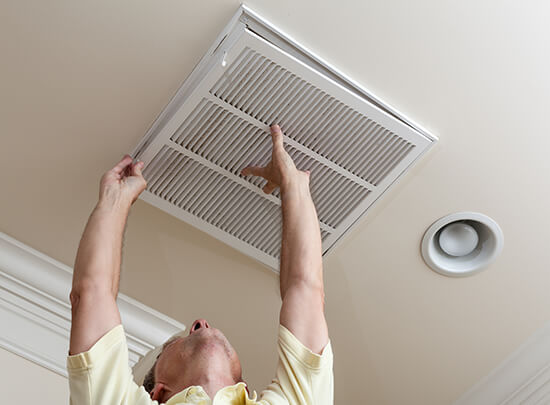 At Spot On, we want our services to be a great value for our Cerritos customers. As a locally owned and operated company, we're able to personalize our work to meet individual needs. Since each home is different, we'll give every job our complete attention from beginning to end. We've been working in the area for more than 13 years, and we're committed to getting each assignment done right the first time. Our technicians are friendly and professional, and we provide great customer service.
With a shop on East Washington Boulevard in Whittier, our technicians can respond to all types of service requests in a prompt manner. We'll be on time to our appointments and arrive with everything we need. You can trust us to use high-quality parts and professional tools for everything we do. We respect the best interests of our customers at all times and never cut corners with any aspect of our workmanship.
Give the team from Spot On a call today to learn more about how we could assist with air balancing in your Cerritos home.
We also offer air balancing in Brea, Downey, La Habra, Whittier, and the surrounding areas.