HVAC in Brea, CA
There are plenty of reasons why people turn to Spot On Heating, Air & Plumbing when they need an HVAC company in Brea, CA. With over a decade of experience, we are the HVAC contractor that always comes through with great service and dependable results. In addition to offering regular service programs that help keep your AC running smoothly and top-tier installations, we also offer 365 days of emergency AC repair because you never know when an AC system is going to break down. No matter what you need us for, we're always happy to be of service.
Trustworthy Repair from a Local Brea HVAC Company
Spot On Heating, Air & Plumbing should be your first choice if you find yourself in need of an air conditioning company in Brea. Our licensed technicians are experienced with working on all types of AC units, and we are dedicated to finding a solution that works for your home if you are experiencing issues. Prompt AC repair is the number one way to avoid an emergency breakdown right away, so if you notice any issues, give Spot On Air, Heating & Plumbing a call right away so we can fix it before permanent damage is caused.
Is It Time for AC Replacement?
While AC replacement in Brea can make some people uncomfortable, it is actually one of the best things you can do for your home if you want to reduce your monthly bills and stop wasting money on endless repairs. There comes a time when it is better to invest in a new unit in lieu of tossing money at a failing one, and as a trustworthy contractor for HVAC, we can help you identify when that time has come.
4 signs it is time for AC replacement in Brea:
System is over 10 years old
Increasing energy bills
Odd sounds
Reduced indoor air quality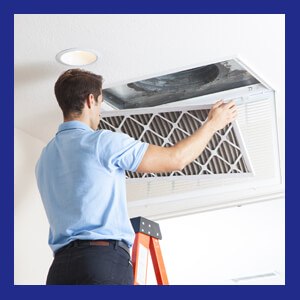 Keep Your AC Strong with Regular AC Maintenance
Your AC is a valuable investment, and as such you want to protect it with regular AC maintenance. As a dependable air conditioning company, Spot On Heating, Air & Plumbing is proud to offer all of our customer's regular service plans. As part of an annual plan we come to inspect, repair, and clean out your AC system once a year to ensure that your HVAC reaches its full potential. A clean AC runs better and cools more efficiently, allowing you to be more comfortable in your Brea home.
There's no AC contractor in Brea quite like Spot On Heating, Air & Plumbing. Contact us today to learn more or request service with our experts!
Is your furnace refusing to turn on or ready for a replacement? In addition to being a premier AC contractor, we also offer heating services.