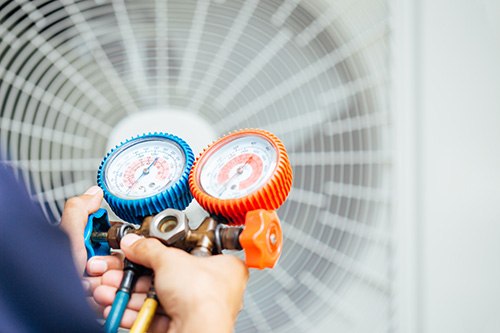 Scheduling AC maintenance in Brea, CA is one of the most beneficial things you can do. If you want to keep your home as comfortable and functional as possible throughout the hot California summer, scheduling your yearly AC tune-up is imperative. Ultimately, if you take good care of your air conditioner, it's going to take good care of you, and regular maintenance is easily one of the most important aspects of that upkeep. It's easy to procrastinate or overlook this service, but in the long run, you're going to wish you'd kept up with it.
AC Tune-Up Experts
In some ways, your household air conditioner is similar to the engine of your car. If you continue to let it run for several years without occasionally getting it serviced, problems will likely start to arise. And like an engine, your air conditioner can only accumulate so much wear and tear before it becomes at risk for a mechanical failure or breakdown. By scheduling professional AC maintenance, though, you can slow down the aging process of your air conditioner and keep it performing in tip-top condition.
One thing that will slow down your AC unit over time is the accumulation of dust, dirt, and debris. When those contaminants gunk up the appliance, it can restrict the air circulation and make it harder for the unit to do its job efficiently. During a tune-up, our cooling technicians will clean out your air conditioner thoroughly. Not only will that improve the system's performance, but it will also lead to your home having cleaner, healthier indoor air.
Another reason that AC maintenance is imperative is that it offers the opportunity to catch equipment problems before they become dire. Our technicians will search for any current issues or warning signs of future issues, and if possible, they'll take preventative measures to avoid those upcoming problems.
Professional cooling maintenance is an affordable, hassle-free service, yet it can improve your household situation in all of these ways:
Better energy efficiency
Increased home comfort
Fewer AC repairs
Longer unit lifespan
Improved indoor air quality
AC Maintenance in Brea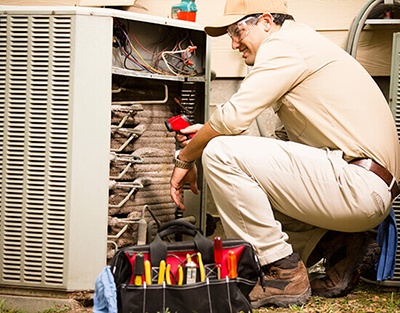 We at Spot On are proud to offer top-quality cooling services to the greater Brea area. You can always rely on us to handle your home comfort needs. When you hire us for a job, you'll receive service that's reliable, affordable, customer-oriented, and highly skilled. Over the years, we've developed a reputation for being dependable and trustworthy, and we look forward to growing that reputation for years to come.
If you'd like to schedule an appointment for an AC tune-up in Brea, simply give us a call at Spot On today! We can also help with AC repair and installation services.
Looking to schedule heating maintenance? We help with that, too! Call us during the fall season to schedule your annual furnace tune-up!