AC Repair in Brea, CA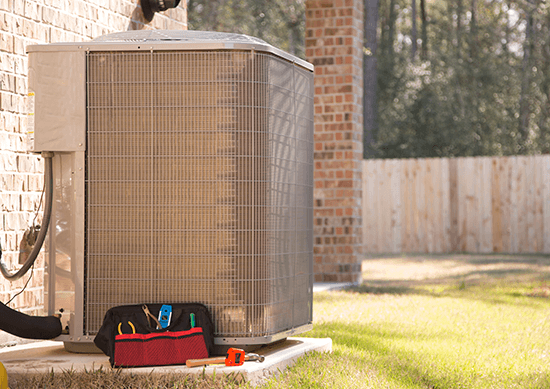 If your home requires professional AC repair in Brea, CA, you shouldn't procrastinate. If you wait too long to schedule the AC service that you need, you could put yourself at risk for a stressful and uncomfortable summer. Don't fret; we're here to help you every step of the way. Give us a call at Spot On Heating, Air & Plumbing today for all your air conditioner repair needs!
Scheduling AC Repair in Brea
Soon, you'll be frequently counting on your air conditioner to keep you and your family cool and comfortable. When the heat of the California summer arrives in earnest, the difference between a struggling AC unit and a healthy one will be monumental. In most cases, a damaged or malfunctioning air conditioner will have a much harder time controlling your home's temperature and humidity. Additionally, the fact that it has to work harder to do its job will result in more energy being used, and that will be reflected in your monthly electricity bills.
If you can recognize that your AC unit is having a problem, you can make things far easier on yourself in the long run. In addition to setting yourself up for a much more pleasant summer, you can potentially prevent irreparable damage from being done to your cooling system.
Every AC unit is different, and every mechanical issue tends to have specific symptoms. However, the following red flags are the ones you'll be most likely to observe if something is hampering your air conditioner's results.
Leaking water
Ineffective cooling
Unusually expensive energy bills
Loud noises
Increased household humidity
When you observe one or more of these symptoms, it's a clear indicator that something isn't quite right with your cooling unit. However, it doesn't tell you the specifics of the problem. The only clear-cut way to diagnose the cause is to have the appliance professionally inspected.
Once one of our cooling technicians from Spot On Heating, Air & Plumbing gets a close look at your air conditioner, they'll be able to arrive at the correct diagnosis. At that point, they'll consult with you about the options you have, and you can decide how you want to proceed. If you give your consent to have the equipment repaired, you can bet that our AC professional will get your system back up and running as quickly as possible. Then, you'll be all set for a comfortable, frugal, hassle-free summer.
Call Our Team Today for Air Conditioner Repair!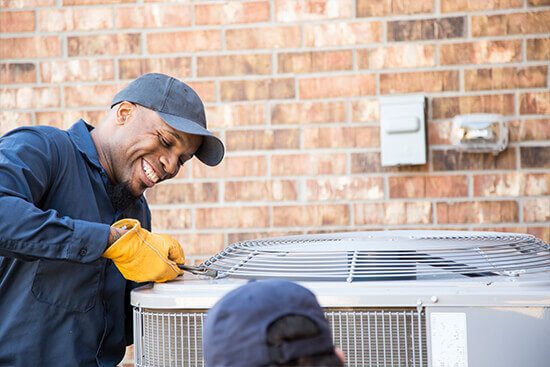 At Spot On Heating, Air & Plumbing, we're proud to be a trusted cooling services provider for the Greater Brea area. We're committed to keeping residents of our community comfortable. Our certified and qualified AC company has faithfully served the area for over a decade, and we stand behind every job we do with a 100% satisfaction guarantee.
If you need quality AC repair in Brea, simply call us today at Spot On Heating, Air & Plumbing! We also offer AC installation and maintenance services.
Not in need of AC repair? Call us also for heating repair when your heater isn't working properly.