Mini-Splits in Downey, CA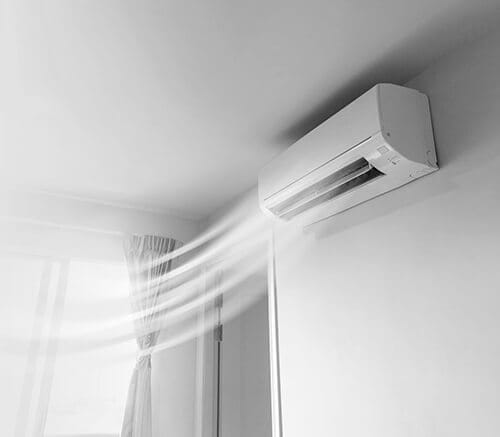 Are you looking for an expert who understands mini split air conditioners in Downey, CA? Spot On Heating, Air & Plumbing provides high-quality Blueridge mini split products and services near you. Ductless air conditioners are becoming more popular across many homes. Such appliances are excellent for zonal cooling. And this makes them perfect for keeping an individual room comfortable. Moreover, they are easy to install, portable, and energy efficient. Mini-split systems are also great because they can cool and heat your house. To maintain control over your comfort, reach out to one of our experts as soon as you notice trouble with your unit.
Downey's Reliable Mini Split Services
Although ductless air conditioners sound easy to install, you should avoid the temptation of a DIY project. Installing a ductless system can be challenging without the needed knowledge and equipment. If you want to switch from traditional ACs to a mini split, having an expert handle the job is the way to go. If you already own a ductless unit, and it is starting to act up, it could be for various reasons. Your mini-split system should serve you anywhere between 10 to 15 years. But, that can only happen when you take adequate care of your appliance. That means regular maintenance at least two times a year.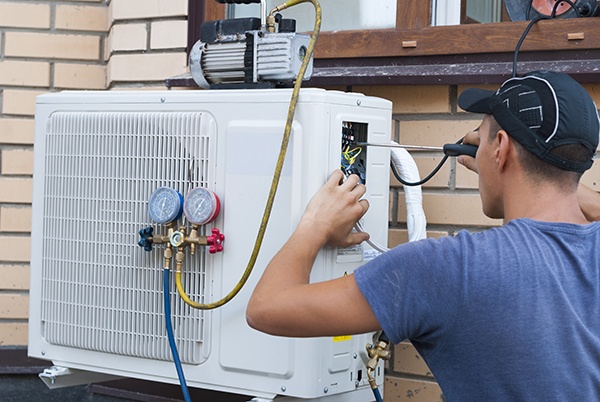 Once your mini split begins to struggle, you might notice the following signs:
Increase in electric bill
Leaking water
Grinding sounds
Fluctuating performance
Never ignore the warning signs when your system is struggling. Doing this means you will have to deal with costly repairs later. You might need to replace your unit sooner than necessary if you don't take proper care of it. Maintenance allows you to keep your system performing at its best throughout. Once the unit is beyond its serviceable lifespan, though, the best thing to do is to replace it with a new one.
Reliable Blueridge Mini Split Services
When picking a company that handles mini-split systems, you should go for reliability. A ductless system will only serve you well if the brand is reliable. At Spot On Heating, Air & Plumbing, we focus on giving our clients the best products and services. That way, you can have peace of mind knowing that you are in control over your comfort. With us, you never have to worry about the reliability of any product we install. We also provide flexible financing options. That means you don't have to let money stand between you and comfort. Making us your choice means you can count on us to handle replacement, repair, and maintenance services. Our team of NATE-certified technicians has the skills needed to handle any task. We also have access to the best quality equipment, meaning you do not have to worry about the quality of our services.
Get in touch with Spot On Heating, Air & Plumbing today for quality mini split services in Downey. We also offer mini-splits in Brea, Cerritos, La Habra, Whittier, and the surrounding areas.