Best Ductless Air Conditioner in Brea, CA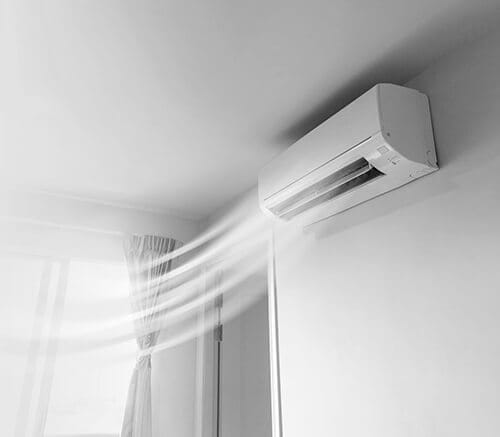 You could get energy-efficient cooling for one or several rooms in your home with the best ductless air conditioner in Brea, CA. A ductless AC, also known as a mini-split, can meet a variety of needs. Most homeowners will purchase a single mini-split air handler to cool an outbuilding like a garage or a tool shed, or they may use it to cool a room addition. Other times, homeowners who don't want to install ductwork, or who cannot because of the age of their homes, will use mini-splits as alternatives to central ACs.
Mini-splits are heat pumps, so they cool a space by removing heat from it. The refrigerant takes this heat outside to the compressor to release it. Since there's no ductwork, the air handler delivers all its cool air straight into your room. Installing this system is easy and relatively non-invasive. Simply hang the air handler on your wall, place the compressor outside, and allow a three-inch hole in your wall to let the refrigerant line in.
Best Ductless Air Conditioner
You can imagine already what the benefits of buying a mini-split can be. First, you can get tremendous energy savings. By contrast, a central AC can lose a lot of your cool air through cracks and leaks in the ducts or simply on account of poor sealing and inadequate insulation.
There are several other advantages.
Up to 30 years of performance with proper maintenance
Features like directional airflow
Variable-speed operation if desired
The possibility of multi-zone cooling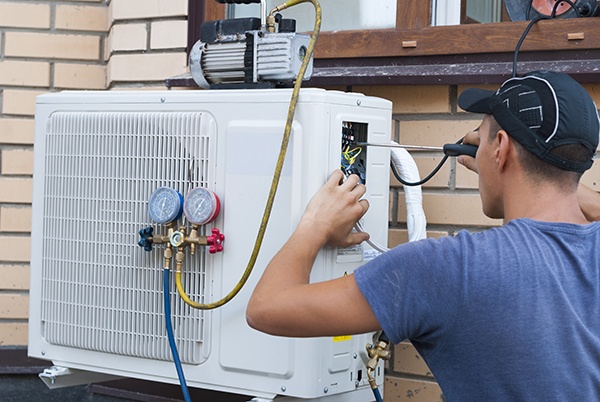 Mini-splits are durable, but they do come with a rather steep up-front price. The drop in your monthly bill, together with the lower frequency of repair visits, can offset the cost, though.
Besides that, you get optimal indoor comfort with these systems. Variable-speed technology allows the system to run quietly in the background rather than to turn on and off like an ordinary heat pump. Every air handler has its own thermostat, so rather than cool an entire home regardless of who's in or out, you can opt cool only the occupied rooms. Every family member can have the ideal temperature, too.
Brea's Premier Ductless AC Providers
Installing a mini-split is a major decision that's worth discussing with a professional. At Spot On Heating Air & Plumbing, we've been in business for a little over a decade, but we've built up a solid reputation. You can trust that our technicians will give you honest recommendations and accurate pricing. Each team member has the proper licensing and undergoes continual training.
If you live in Brea and want the best ductless air conditioner possible, simply contact Spot On Heating Air & Plumbing!
We also offer ductless air conditioners in Cerritos, Downey, La Habra, Whittier, and the surrounding areas.