Best Ductless Air Conditioner in Cerritos, CA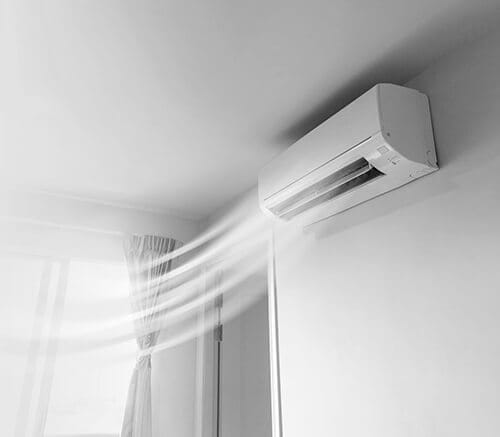 The best ductless air conditioner in Cerritos, CA could do wonders for your home, depending on the circumstances you find yourself in. Perhaps you need a sunroom cooled, and you don't want to install any ducts to it. You couldn't do so without changing to a larger central AC unit. Another possibility is that you want an outbuilding cooled. You may find this surprising, but the best mini-split AC can even provide you with whole-house cooling. It's doable because eight air handlers can connect to a single compressor.
Best Ductless Air Conditioner in Cerritos
Before we talk about the benefits of ductless, or mini-split, AC systems, we want you to know just how they work. There's the air handler in the space you want to cool, and this unit absorbs heat from it. The compressor outside releases the heat. Between them runs the piping for refrigerant, the chemical that carries the heat. A mini-split is basically a hassle-free heat pump.
A mini-split can be more expensive than a traditional heat pump, but it will repay you in many ways. We should mention first how the absence of ductwork will save you money on your monthly bill. Ducts tend to leak out much of the cool air that passes through them, whether because of holes and leaks or poor insulation, but mini-splits blow all their cool air right into your space.
Expect the following benefits with a mini-split:
Extra savings from variable-speed operation
The ability to create multiple temperature zones
Up to 30 years of performance with maintenance
The use of features like directional airflow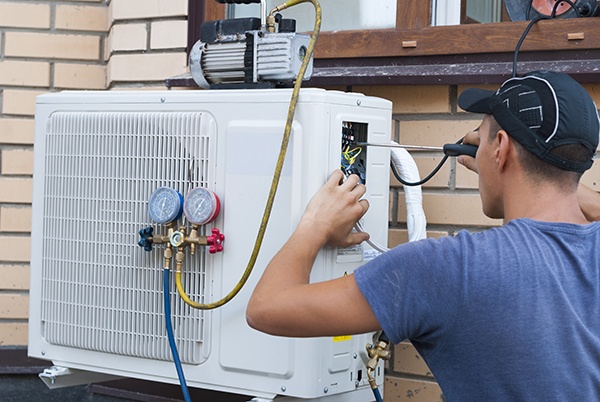 Did you know that nothing wears down an AC more than the start-up? Letting an AC turn on and off every 10 or 15 minutes can be bad, but variable-speed technology avoids this by having the AC run continually in the background. It will slow down the system when it reaches the set point. Because mini-splits are quiet, this won't bother you or your family members. On top of that, multi-zone cooling means all your family members can get the temperature they want.
Cerritos' Best Mini-split AC Providers
Spot On Heating Air & Plumbing has been in business for over a decade now, and we know what it takes to fit our Cerritos customers with the best mini-split AC for their homes. Our technicians are highly trained, detail-oriented, honest, and friendly. You can bring us over for any installation project large or small.
Get in touch with Spot On Heating Air & Plumbing to see what the best ductless air conditioner would be for your Cerritos home.
We also offer ductless air conditioners in Brea, Downey, La Habra, Whittier, and the surrounding areas.