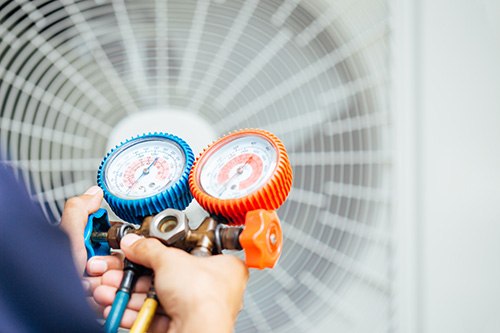 Consider AC maintenance in Cerritos, CA, even if it's brand-new. We might even say that "especially" if it's brand-new, then it would benefit greatly from an AC tune-up every year. You'll keep your warranty valid, for one thing, and the tune-up will save you lots of money both in the short and long run.
For example, a well-maintained air conditioner runs more smoothly, delivering cool air promptly and cycling for neither too long nor too short a time. This translates to lower bills. It also means less wear and tear and, consequently, fewer repair jobs looming in the future. Maintenance will ultimately increase your system's lifespan, helping it go for 15 or 20 years if it's a heat pump (30 years if it's ductless). You can experience all this by setting up biannual tune-up visits, which only take one or two hours at the most.
Cerritos AC Maintenance: The Basics
The scope of maintenance will differ based on who you hire and what plan you sign up for.
But during those one or two hours, you can expect the technician to complete the following tasks:
Visual inspection of system
Startup check and airflow testing
Wiring check and, if necessary, replacement
Air filter cleaning or replacement
Lubrication of bearings and other components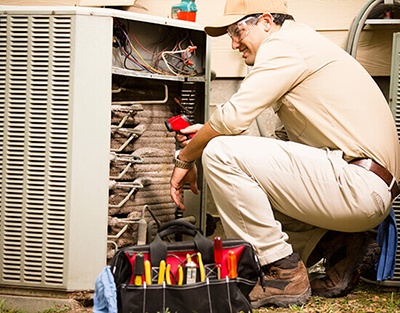 Old or loose wiring can pose a fire hazard, so we would never overlook that. Unlubricated parts can cause the AC unit to overheat, so this is another concern that no technician would neglect to address. Filters need changing every 90 days or so because otherwise, they can't keep contaminants out of the air handler. Dirt and dust buildup in the air handler can hinder the transfer of heat from your home, making your indoor air lukewarm no matter how long the air conditioner runs. Our technicians will clean the inside of the air handler, including the evaporator coil, if it's dirty.
There's also the thermostat to think about; lack of calibration will lead to incorrect temperature readings, which means the AC unit will turn on when you don't really want it to. Our technicians will calibrate it easily enough. In the end, you'll receive a report of what the AC tune-up covered and what you could do moving forward, such as request a separate repair.
AC Tune-Up Providers in Cerritos
Spot On offers the residents of Cerritos two maintenance plans, which we call our Doggone Good plans. We'll be committed to your 100% satisfaction as we implement these plans for your home's AC unit.
To learn more about our AC maintenance in Cerritos, simply contact Spot On today! We can also help with AC repair and installation services.
Ready to schedule your heating maintenance? Call us during the fall season to schedule your annual furnace tune-up!