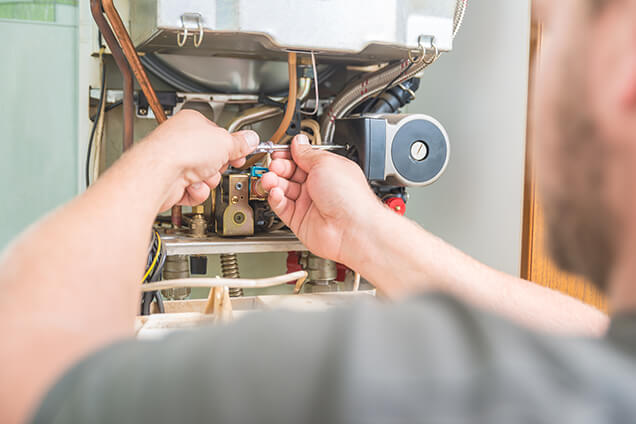 Contact Spot On for expert furnace maintenance in Cerritos, CA. Your furnace is essential to your home's indoor comfort. It's also directly related to your air quality and energy costs. Professional maintenance can keep your furnace running smoothly year after year. We understand how stressful it can be when you notice changes in your furnace. Don't let a heating emergency catch you by surprise. Schedule a furnace tune-up to keep your home and family safe.
Furnace Maintenance Experts in Cerritos
Furnaces are expensive appliances that typically have a lifespan of between 15 and 25 years. No one wants to prematurely replace their system because it wasn't properly maintained. Furnace maintenance improves your daily comfort and temperature control.
You'll struggle less with hot and cold spots and drafty rooms. Your family will feel happier and healthier due to the improved indoor air quality. The furnace itself will run more efficiently, lowering your monthly energy bills. Furnace maintenance is a great way to keep your loved ones safe from gas leaks and potential fire hazards. Properly maintaining your heating system is essential to minimizing hazards and prolonging the system's lifespan.
Keep an eye out for any signs your furnace may need professional maintenance. Contact our team immediately if you experience any sudden system shutdowns.
Burning or sulfur odors
Loud mechanical noises
Inconsistent heating
Signs of rust or corrosion
System won't turn on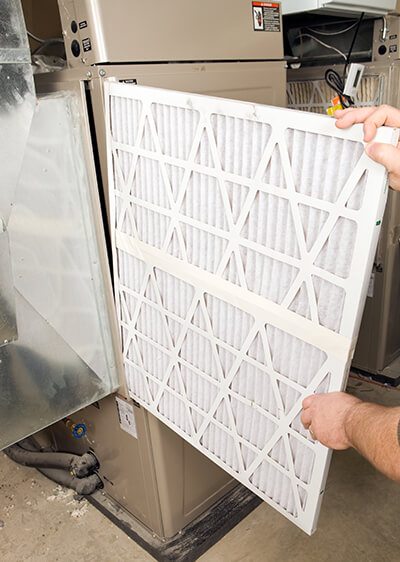 A furnace tune-up lets a professional fully examine your heating system. An expert technician will spot and replace any worn-out parts before they break. Many furnace issues can worsen over time without showing any overt signs. When a component becomes loose or a belt is damaged, it will slowly affect other essential nearby components. You'll be faced with a significant repair bill because the problem wasn't noticed in time. A furnace tune-up minimizes your risk of carbon monoxide leaks and other hazards that can harm your family. Reduce your future costs by investing in professional maintenance and regular tune-ups.
Call Today for a Top-Notch Furnace Tune-Up!
Spot On provides top-notch care to families in Cerritos. Our team has years of hands-on experience in the industry. Trust our technicians to provide excellent indoor comfort solutions you can rely on. We're committed to 100% customer satisfaction no matter the size or scope of the job. We're always trying to save our customers money and offer amazing seasonal specials and coupons. Whether you're near Carmenita Park or closer to Los Cerritos Center, we're your best choice for heating solutions.
Keep your home safely heated this season. Call us today to schedule professional furnace maintenance. We are also available for furnace repair and installation services.
We also perform thorough AC maintenance in the spring. Call today to schedule your annual air conditioning maintenance.