Updated August 15, 2023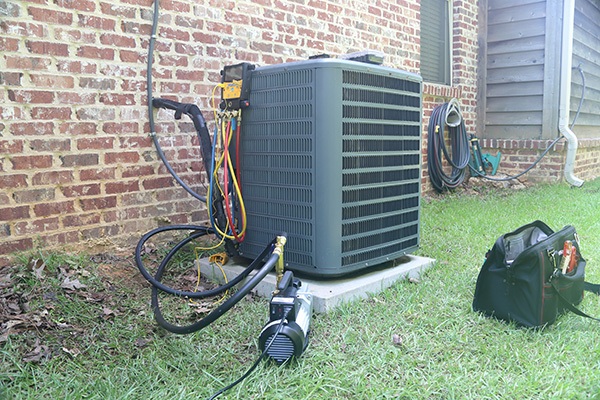 Air conditioners do not last forever, but they can occasionally perform for up to 20 years with proper maintenance. Because age makes air conditioners less efficient, you should consider replacing your old unit, especially if there have been signs of problems.
Signs It's Time to Replace an Old Air Conditioner
Here at Spot On Heating, we specialize in installing new air conditioners in Whittier, CA and surrounding areas. Do not ignore the warning signs below. They mean it's time to start shopping for an air conditioner replacement.
The Air Conditioner Is Over Ten Years Old
As the system ages, wear and tear on the moving parts makes them work less effectively. California summers can become unbearable without a properly working air conditioner. Temperatures can soar into the mid-eighties Fahrenheit and above.
Consider replacing your old unit with a new energy-efficient model with a SEER rating of 14 or higher. These new models can save you up to 20% on electricity costs.
The Air Conditioner Breaks Down Often
Perhaps your current system has required frequent repairs. If the expense of the next air conditioner repair will cost more than half the price of a new system, it is time to say goodbye to your old unit. If the compressor and blower can no longer keep up with the home's demands, your old air conditioner cannot cool your residence effectively.
The Air Conditioner Has Experienced a Significant Failure
Motor, compressor, and heat exchanger failure indicate it is time to replace an old system. These components can cost thousands of dollars to repair.
Your Home Is No Longer Comfortable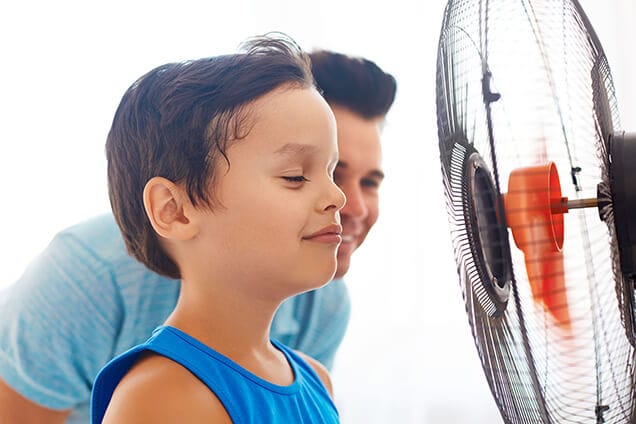 A lack of effective operation means some rooms in your home are cooler than others. You may notice the need to constantly adjust the thermostat with no relief in sight. Replacing your air conditioner now will improve the cooling capacity and help you avoid years of discomfort.
The Air Conditioner Is Overly Noisy
Older systems are much louder than their new counterparts. There are many reasons for increased noise, including the indoor coil. Our technicians at Spot On will happily come out and perform an inspection to determine if your unit can be repaired or it needs a replacement. For the ultimate in low-sound operation, choose a system with a rating of 50 to 60 dB.
Older Air Conditioners Are More Likely to Develop Electrical Problems
Older systems often develop electrical issues. They may trip your breakers or blow fuses. An older system is more likely to short out and stop working or cause an electrical fire.
Annual tune-ups are critical for keeping air conditioners operating safely. Even with proper maintenance, older systems may need to be replaced due to the wear and tear on the electrical components. While you may not need to replace it today, you should contact us to research your options and receive guidance on selecting a new air conditioner sooner rather than later.
What Are the Benefits of Replacing an Old Air Conditioner?
The perks of installing a new air conditioner abound. Consider the following if your air conditioner is over ten years old.
A significant increase in energy savings
Environmentally-friendly refrigerant
Improvement in air quality
Decrease in repair costs
Quieter operation
Increased comfort
Keep Your New Air Conditioner Operating Effectively and Efficiently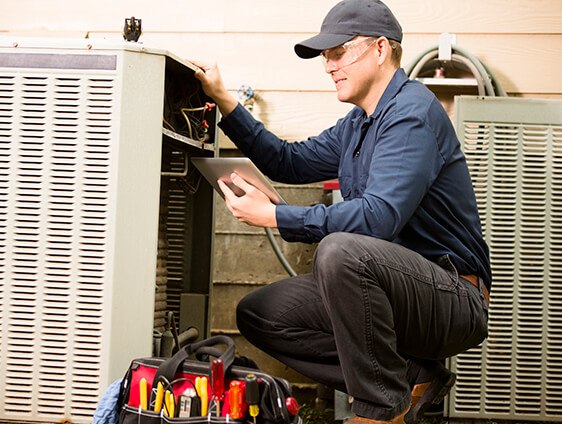 Once you replace your old unit with a new air conditioner, maintaining it will keep it working efficiently for many years. Make sure to change your filter regularly, and wash the outside unit with a garden hose when it becomes dirty.
You should also keep weeds and grass trimmed around the outdoor unit to allow for sufficient airflow. In addition to these care tips, rely on our technicians from Spot On Heating for regular maintenance appointments scheduled in late winter.
Our maintenance appointments include a check of every major component in your system. We lubricate moving parts, tighten connections, check the electrical system, and perform calibration testing to ensure proper and safe function.
Your Local HVAC and Plumbing Experts
Our heating and cooling company offers a range of HVAC and plumbing services to meet the needs of our customers in and around Whittier. We offer installation, maintenance, and repair services for all your HVAC and plumbing needs. Our technicians and plumbers come equipped with the knowledge, tools, and parts to get the job done fast.
Call us at Spot On Heating today to schedule your air conditioner replacement service.