Yorba Linda's Trusted Plumber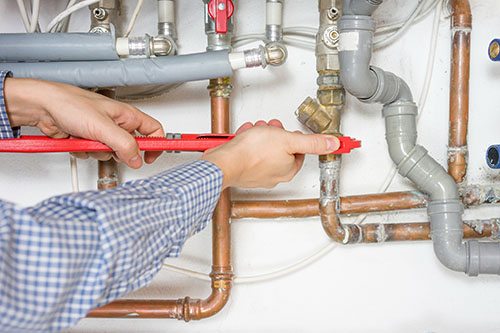 If your drains are slow, there are bad smells, or you can see visible leaks, then it's time to call for professional plumbing services.
We offer comprehensive plumbing services, including:
Water heater installation and repair
Drain cleaning
Sewer repair
Water filtration
Your water heater might need repairs if it makes popping noises or has visible leaks. If it's time for a new water heater, we offer several options, including traditional models with storage tanks, tankless systems, and hybrid models.
Drain cleaning is a good maintenance task to schedule once every year or two, but it can also be necessary to clear a clog. Clogs are often caused by items like soap scum, hair, food scraps, grease, and coffee grounds. Our professional plumbers can resolve a clog in any part of your plumbing system.
Sometimes clogs are deep in the sewer line. Our team will utilize camera inspection to find the cause of the problem, and then use high-pressure water jetting to clean your pipes. If we find compromised areas, we can also handle the sewer pipe repairs through our noninvasive process.
Installing a water filtration system reduces the amount of minerals, chlorine, and other contaminants in your water. This can ensure you're getting the safest and cleanest drinking water in your house. We offer whole-house Halo water treatment systems that purify all water coming into your residence.
Go-To Heating Company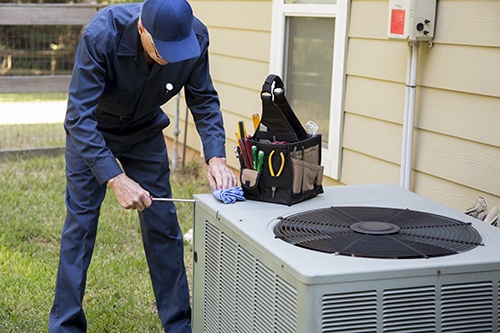 When it gets chilly in the winter, you want a reliable heater to keep your home comfortable. And when something goes wrong, you want a company by your side that you can trust.
We're a full service company that offers furnace:
Repair
Maintenance
Installation
Your heater will show some obvious signs when it's in need of repair. It might make loud noises, not heat your house evenly, raise your energy bills, or have short-cycling issues. Our team can effectively troubleshoot and fix your system's problem.
A furnace that's well-maintained will be reliable and run efficiently. Our technicians will clean the inside of your HVAC system and look for any issues that could cause problems down the road. Scheduling regular maintenance for your heater can also add several years to its lifespan.
When the time comes for a new HVAC system, you want to make sure you get the right size for your property. Our professionals will take into consideration the square footage of your house, the number of people who live there, the number of windows, how tall the ceilings are, and much more when calculating the proper size for your residence. Our installation process is quick and seamless.
Heating and Plumbing Experts
Customer service and 100% client satisfaction is important to our certified and licensed team. We've been providing residents of Yorba Linda with reliable home services for more than a decade.
Contact Spot On Heating Air & Plumbing today to schedule an appointment with a plumber or furnace expert in Yorba Linda.