Best Plumber in Riverside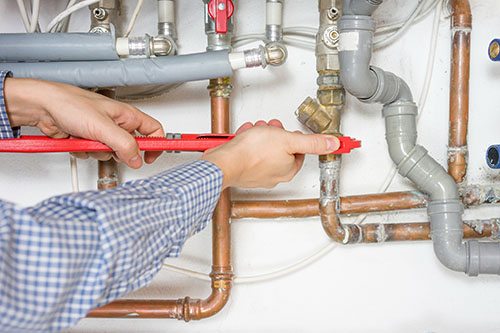 When your home has a plumbing issue, you don't want to waste any time trying to figure out who to call for help. Every moment that you waste creates a greater chance of your house suffering serious water damage. Fortunately, you don't have to take that chance. When you call us for help, we'll dispatch a plumber to your home to solve your problem immediately. Or, if you're interested in upgrading your house's hot water or water filtration systems, we can handle that for you, too.
We offer a variety of plumbing services for your home, including:
Water heater repair and installation
Drain cleaning
Water filtration
Sewer repair
Residential Heating Experts
Keeping your house warm throughout the winter is important, even in a place with mild winters like Riverside. So, keeping your home's furnace or heat pump in good working order is an important task. Our team of expert technicians can help you do just that. We provide a complete range of services to help you to maintain your HVAC system to provide heat for your home whenever you need it.
Our NATE-certified team of technicians can keep the heat working in your house with a variety of services.
Furnace repair
Furnace maintenance
Furnace installation and replacement
Heat pump services
Reliable Air Conditioning Team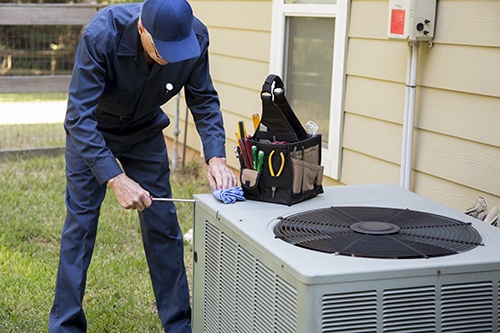 Getting through a Riverside summer without air conditioning is difficult and getting harder every year. The summertime temperatures here get hot enough that going without air conditioning isn't just uncomfortable — it's downright hazardous! That's why you'll want your HVAC unit ready to keep you cool as soon as the mercury rises and to keep working until the start of the heating season. Our team of expert technicians has the tools and training to make sure you get what you're expecting from your HVAC system.
Our expert air conditioning services can help you stay cool all summer.
Air conditioning repair
Air conditioning maintenance
Air conditioning replacement
Ductless air conditioning installation
Top Plumber and HVAC Team
No matter your plumbing or HVAC issue, a single call to us is all it takes to solve it. Our comprehensive services all come backed by our commitment to providing 100% customer satisfaction, and we won't rest until you're happy. And, since we're available 365 days a year, we're the only phone number you'll ever need.
So, the next time you need a plumber or reliable HVAC service in Riverside, contact Spot On Heating Air & Plumbing right away!