Heating and AC in Fullerton
Technicians from Spot On Heating, Air & Plumbing are ready for jobs of any size or scope in Fullerton. We can work on all makes and models of heaters and air conditioners, and we give every job our full attention from start to end. We understand the importance of having peace of mind about your HVAC system and provide our technicians with ongoing training to ensure they can get every job done right the first time. If you've noticed that something is wrong with your HVAC system, you'll want to get it looked at as soon as possible. This can keep small problems from turning into anything more serious in the future.
We can help with many projects, including:
Repairs
Tune-ups
Replacements
Installations
We work meticulously and carefully, and we'll keep your home protected throughout any job. You can rely on us to offer sound advice about various situations to allow you to make educated decisions.
Trusted Local Plumber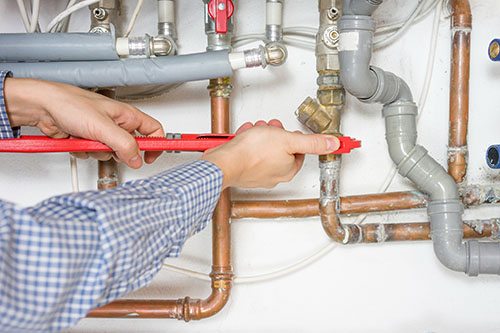 When you have a plumbing issue in your home, it's important to have a professional perform the repair. Plumbers from Spot On Heating, Air & Plumbing can protect your Fullerton home from any further damage. Issues with a plumbing system can cause leaks, which could lead to issues that are difficult and expensive to repair. If you've noticed water stains on your ceiling or that your water bills have increased unexpectedly, we can help. Our plumbers can perform a detailed examination of your plumbing system in order to find the root of any problem. Whether you have a leaking sink faucet or a toilet that keeps clogging, we're ready to help.
We work with many plumbing systems. such as:
Hot water heaters
Faucets
Showers
Drains
Our plumbers have access to professional tools, and they'll give each job their full attention. We're committed to quality in all aspects of our work. With our skills and experience, we can help with any plumbing repair or installation in your home.
Reliable Air Conditioning Services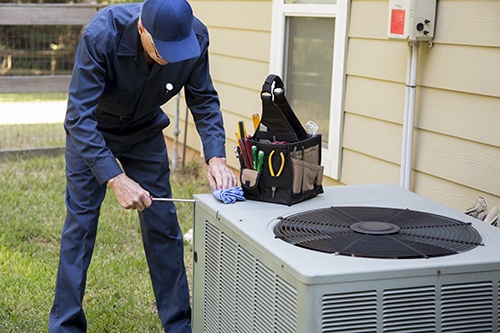 At Spot On Heating, Air & Plumbing we put the satisfaction of each of our Fullerton customers as a top priority. We're friendly and professional, and we offer great customer service at all times. You can rely on us to operate with integrity, and we'll take the time to answer any of your questions. We work hard to develop lasting and trusting relationships with all of our customers. Our flexible appointment availability throughout the week makes it easy to schedule with us, and we'll arrive at your home punctually.
Find out more about the heating, AC, and plumbing services we offer in Fullerton by contacting Spot On Heating, Air & Plumbing today.